1 of 1 pen, original artwork by Lynn Peterson.
Lynn Peterson, a world-renowned and accomplished miniature artist, creates special gouache and oil pen lines for Eagle. Each pen is truly unique and requires, on average, 8 to 12 hours to complete. Lynn is truly unique in her abilities to paint in such detail, but also to paint directly on the round surface of the pen body. She honed these abilities as a young artist, painting on the shells of quail and duck eggs.
This 'Nouveau Garden' edition was designed by Lynn and inspired by Venus-esque women and lush gardens. Beauty, grace, and rich colors. Based on her original sketches and color palette, Eagle crafted a complimentary body from shimmering Mother of Pearl. Mother of Pearl, in all of its beauty, is a challenging material to master. It was carefully sliced into strips and laid onto the pen by hand. The entire pen is sealed with a glassy lacquer, protecting the artwork and Mother of Pearl for generations.
Specifications
Weight - 46 grams
Length closed - 5"
Length with cap posted - 6"
Nib - steel, medium Bock

Cartridge converter included
Construction
Solid, surgical-grade stainless steel.
Mother of Pearl inlay body and hand-painted floral nude cap. Sealed in clear lacquer.
Made in America.

Writing System
Artist Original pens come standard as a fountain pen with a complimentary rollerball writing kit.
Ink for both fountain pen and rollerball are included.
Fountain pen nib upgrades and exchanges are available. Contact us for details.

Every pen ships quickly via insured FedEx delivery, compliments of Eagle Pen Company.
If you require overnight delivery or have specific delivery instructions please contact us.
Unused pens purchased on the Eagle website or in person from an Eagle representative may be returned within 14 days of purchase for an exchange. Refunds are available, less a $100 restocking fee. Not applicable to custom or engraved pens.
Eagle Pen Company creations are of the upmost quality and workmanship. Every pen is hand-tested for quality and compliance before shipping. Because of this trust in our product, Eagle Pen Company offers a warranty on manufacturing for the life of the pen. If a component fails due to manufacturing error it will be fixed or replaced as quickly as possible by Eagle Pen Company.
If a pen has been damaged or is not functioning correctly, please send it to us for an immediate assessment and review of next steps for refurbishment and repair.
An American Made Business
Beautifully Packaged & Ready to Gift
Fountain Pen & Rollerball Attachment Included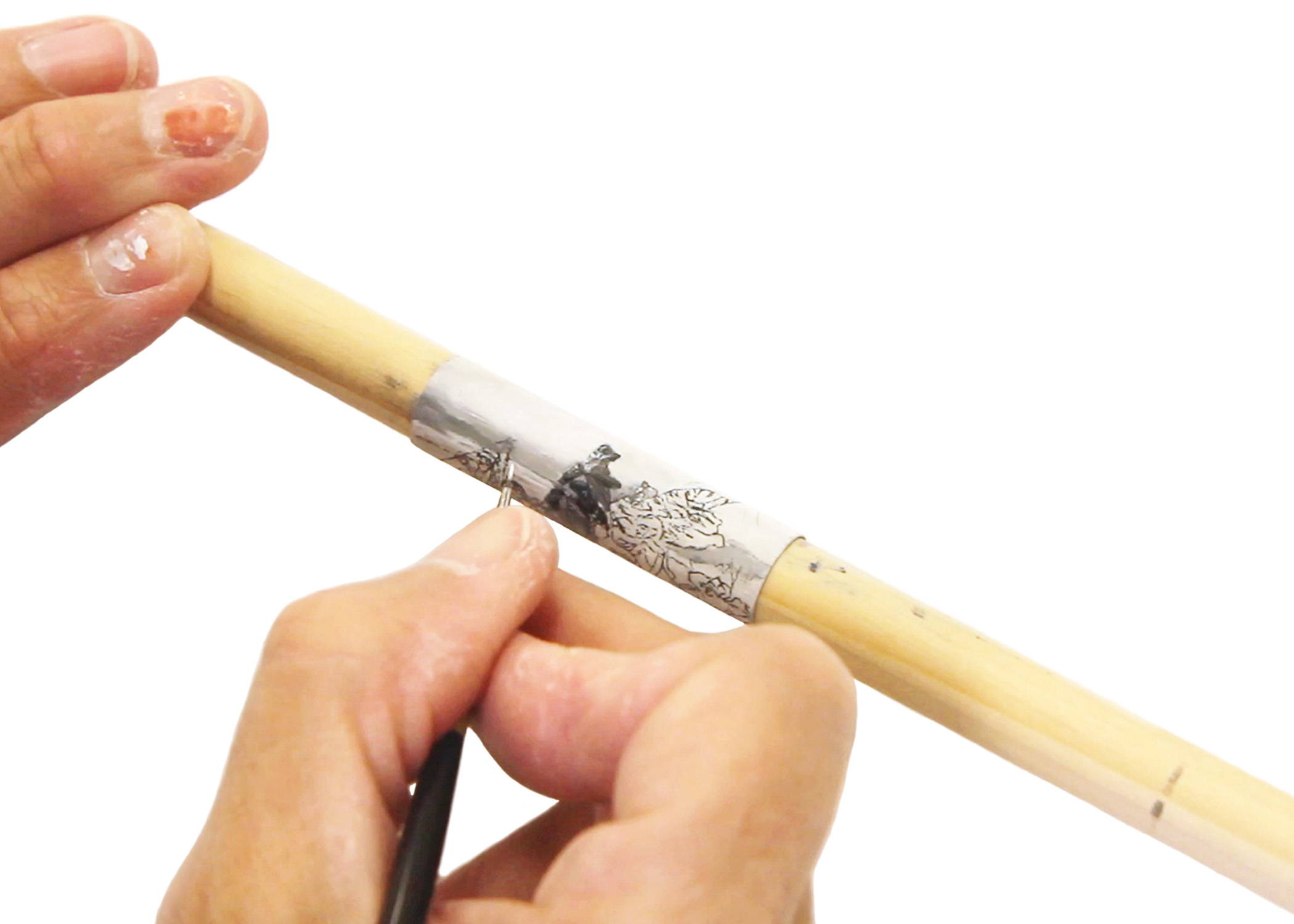 Pen bodies are fixed in place for hand painting.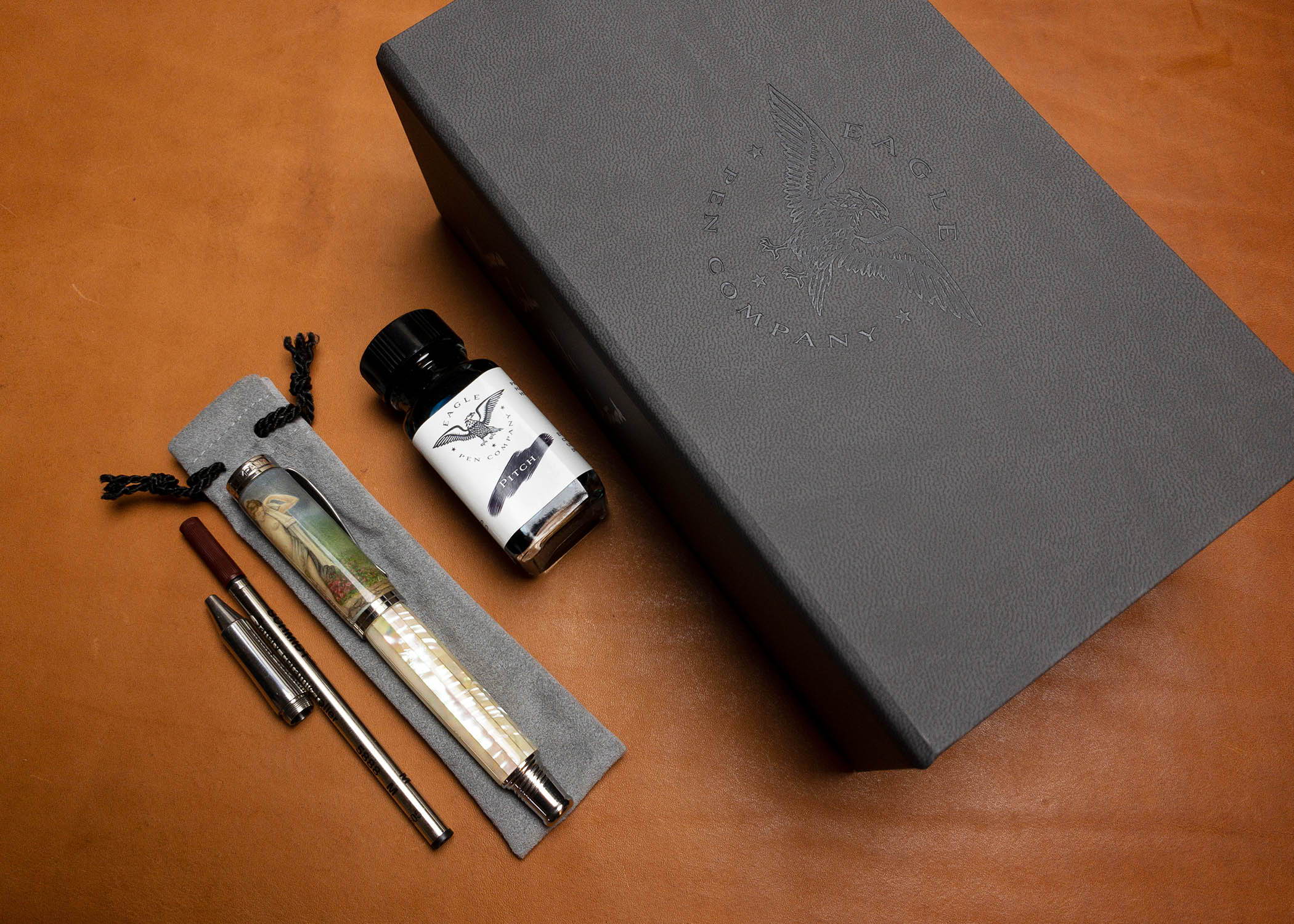 Large presentation box, all included, ready for gifting.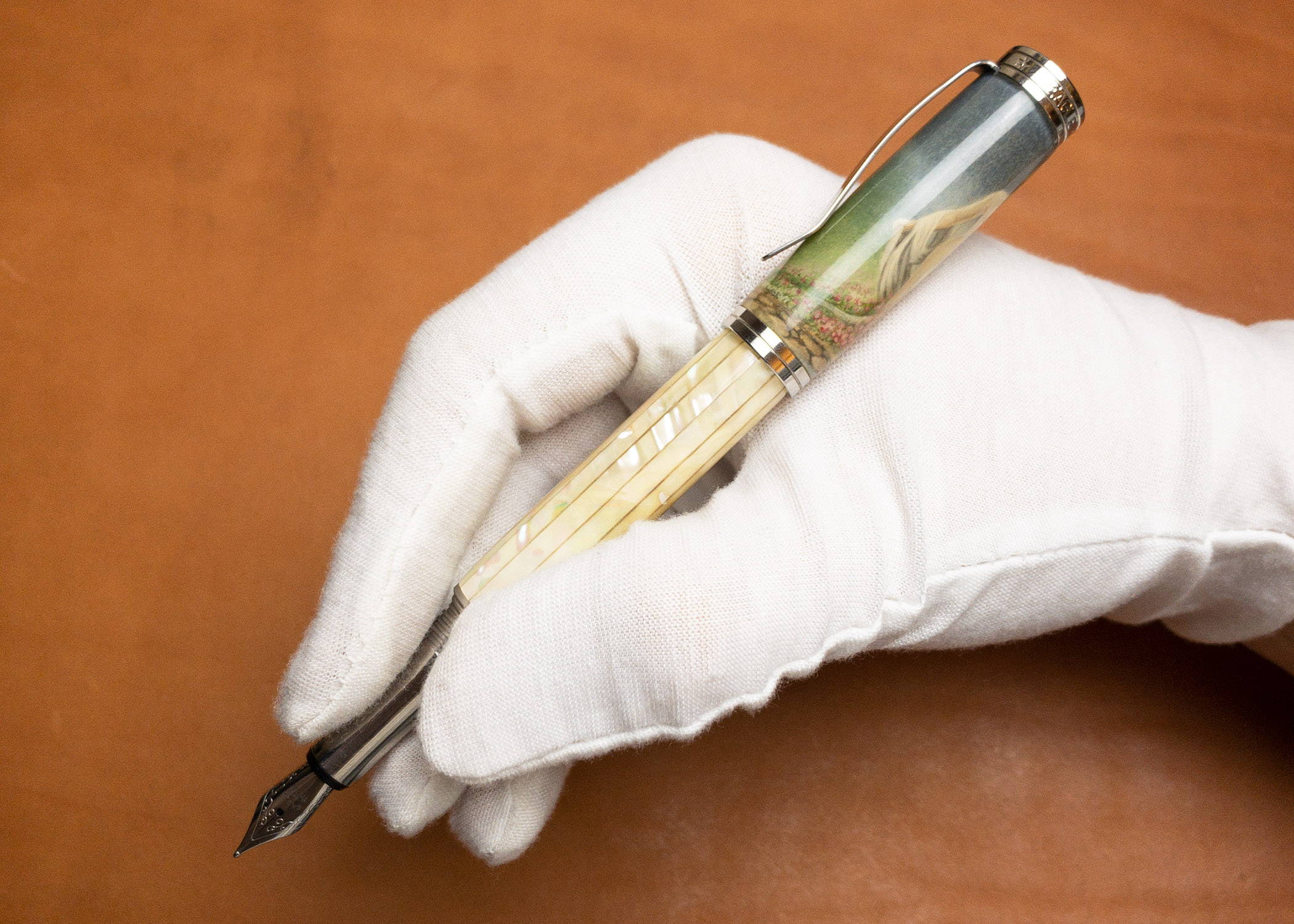 Configured as a fountain pen.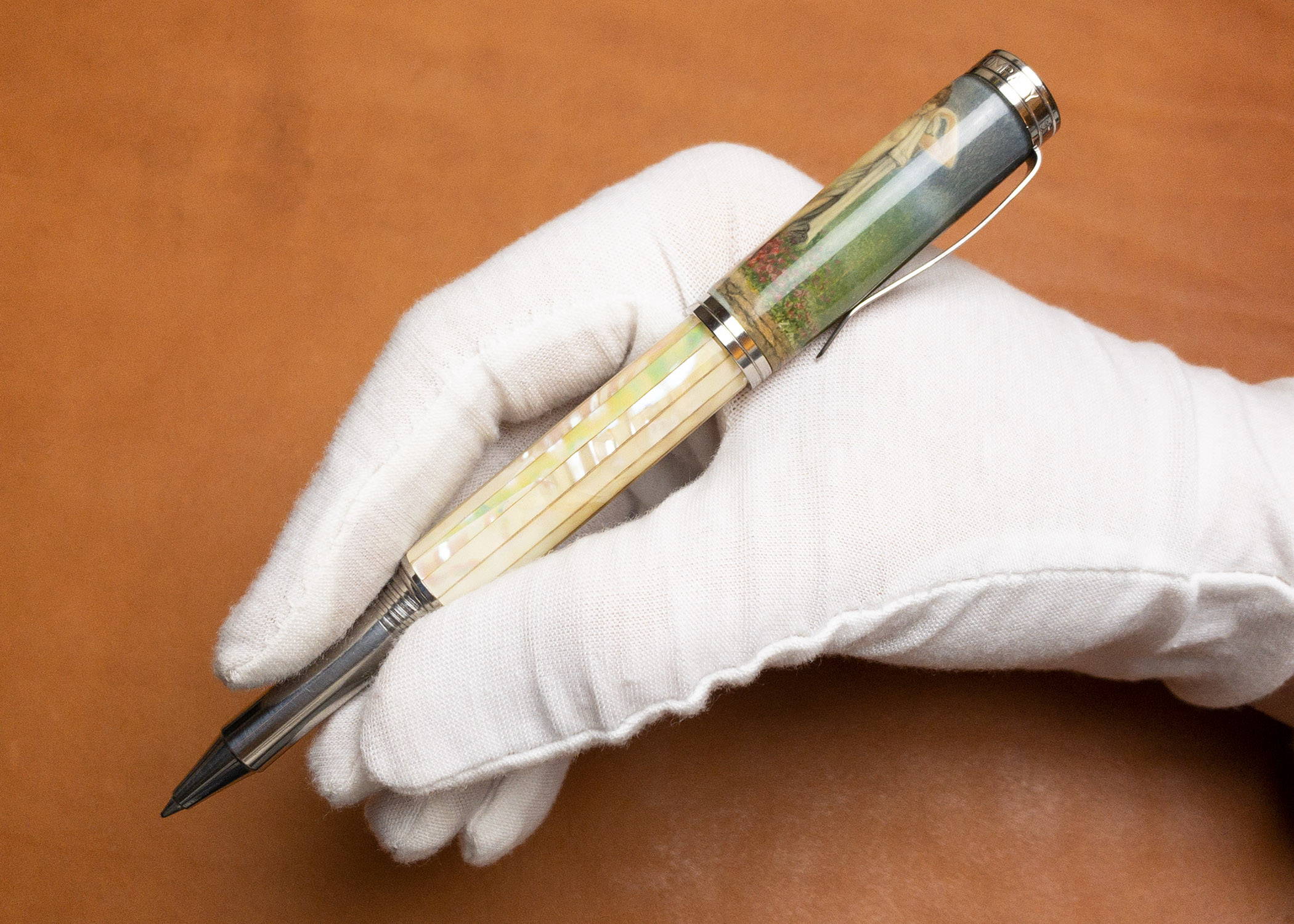 Configured as a rollerball.
More Artist Original Offerings