Exclusive and Corporate Partnerships
The finest American manufactured pens available, made-to-order and customized to your every need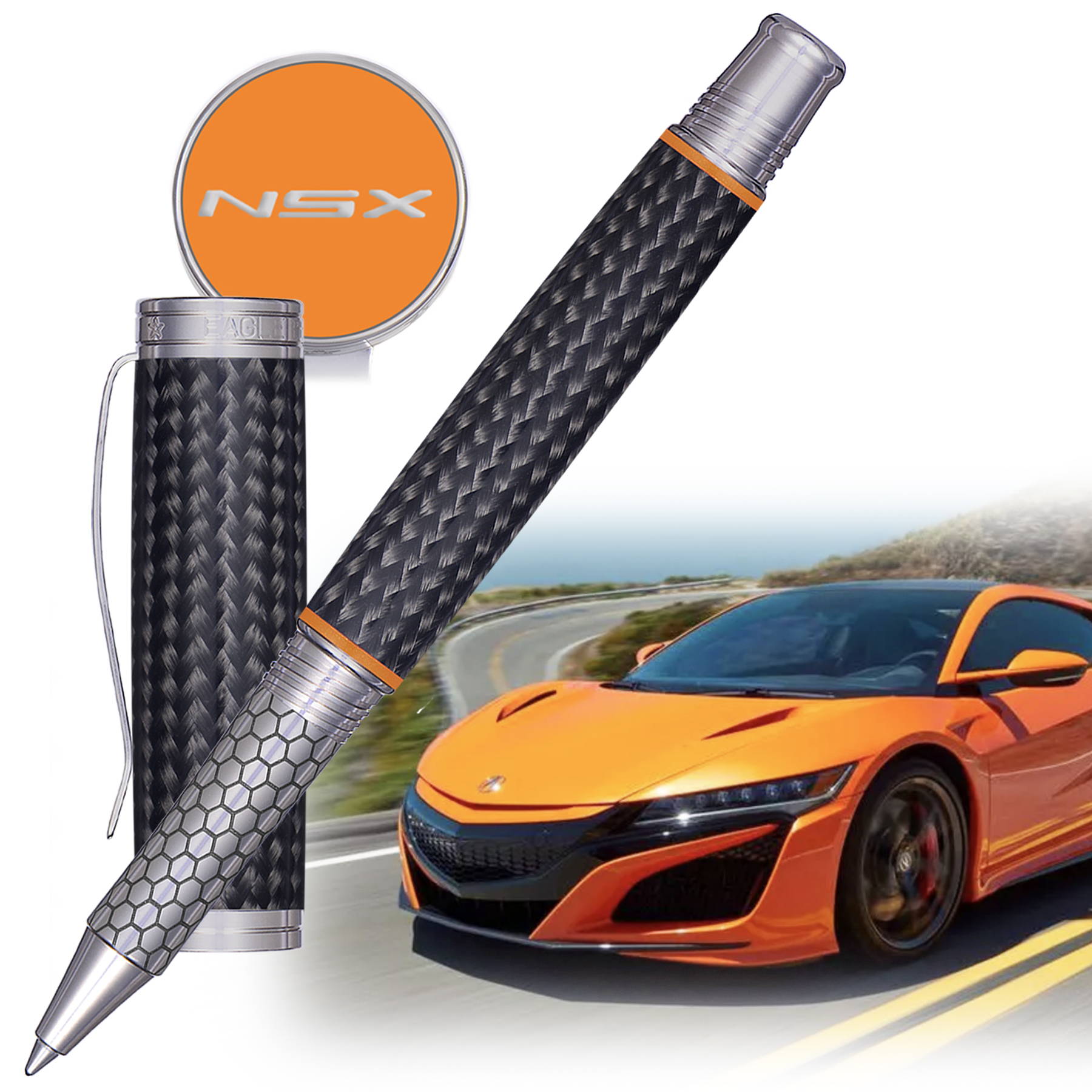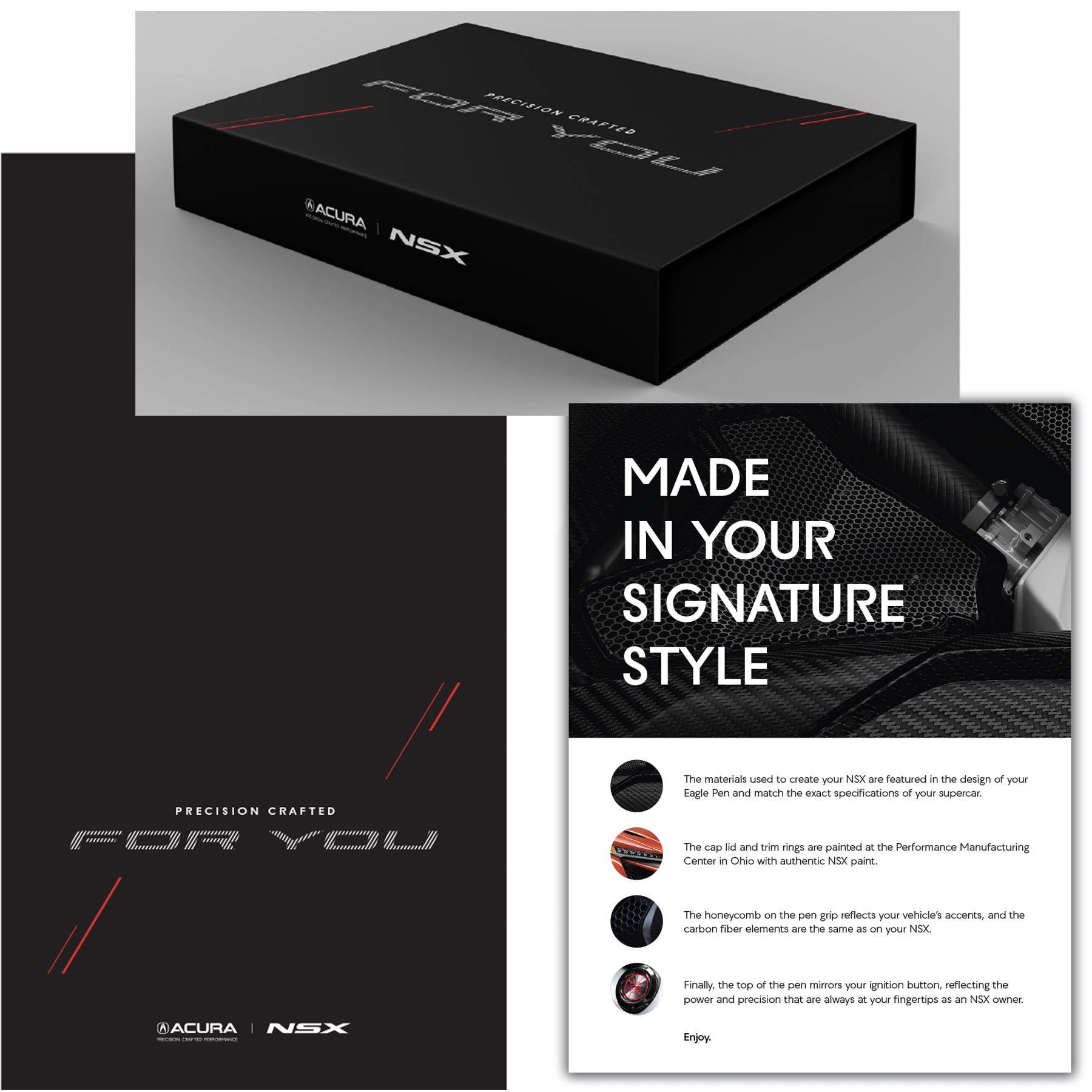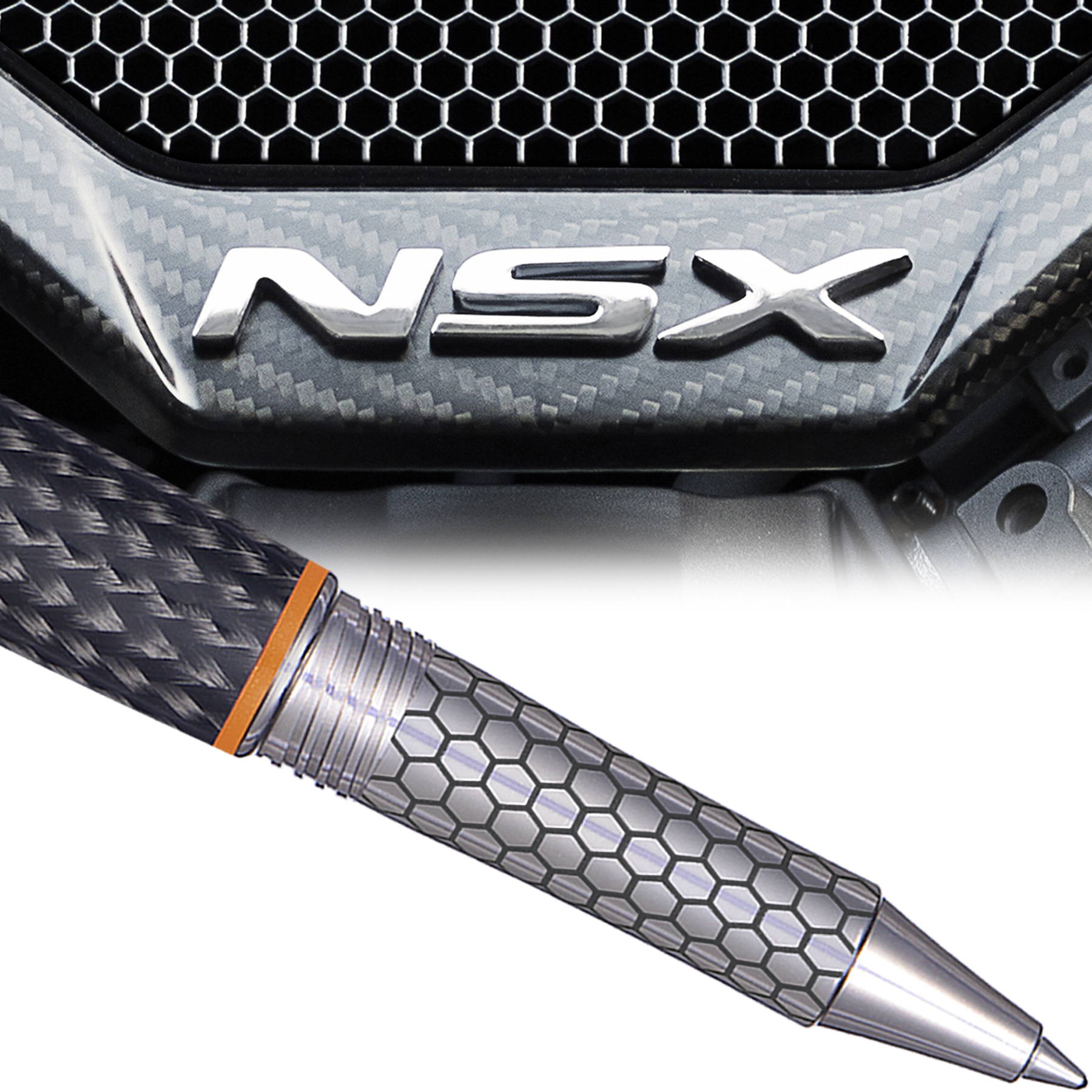 Following the release of the brand new Acura NSX, Eagle Pen Co. had the distinct honor of creating personalized pens for Acura's most distinguished clientele. Utilizing NSX paints, carbon fiber, and distinctive touchpoint elements, these pens are truly bespoke, inspired gifts personalized to each recipient. The Acura NSX-Eagle Pen partnership was spurred by American made synergy and devotion to detail. The NSX, a 570+hp, 191mph, hybrid supercar, like its accompanying pen, was designed and made in America.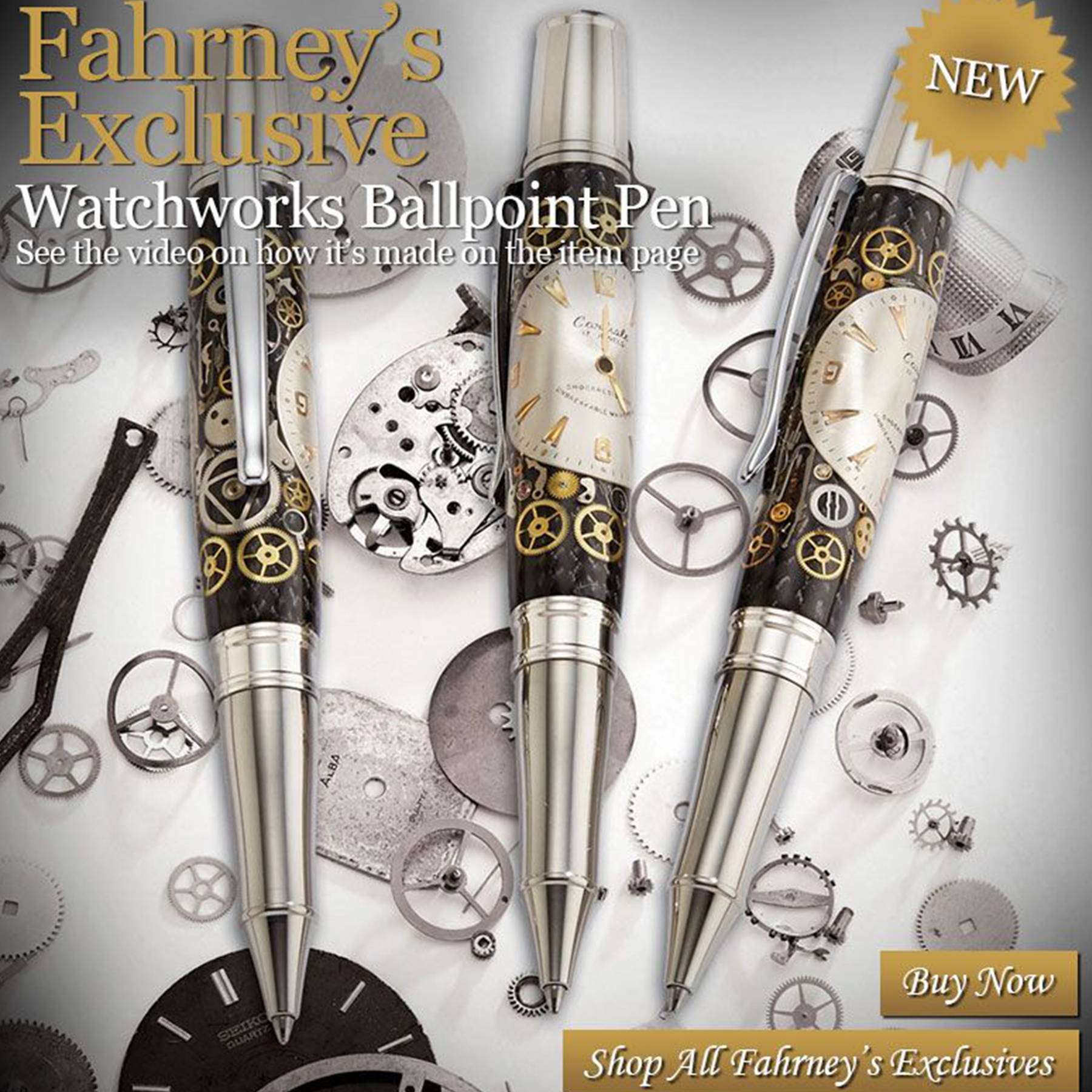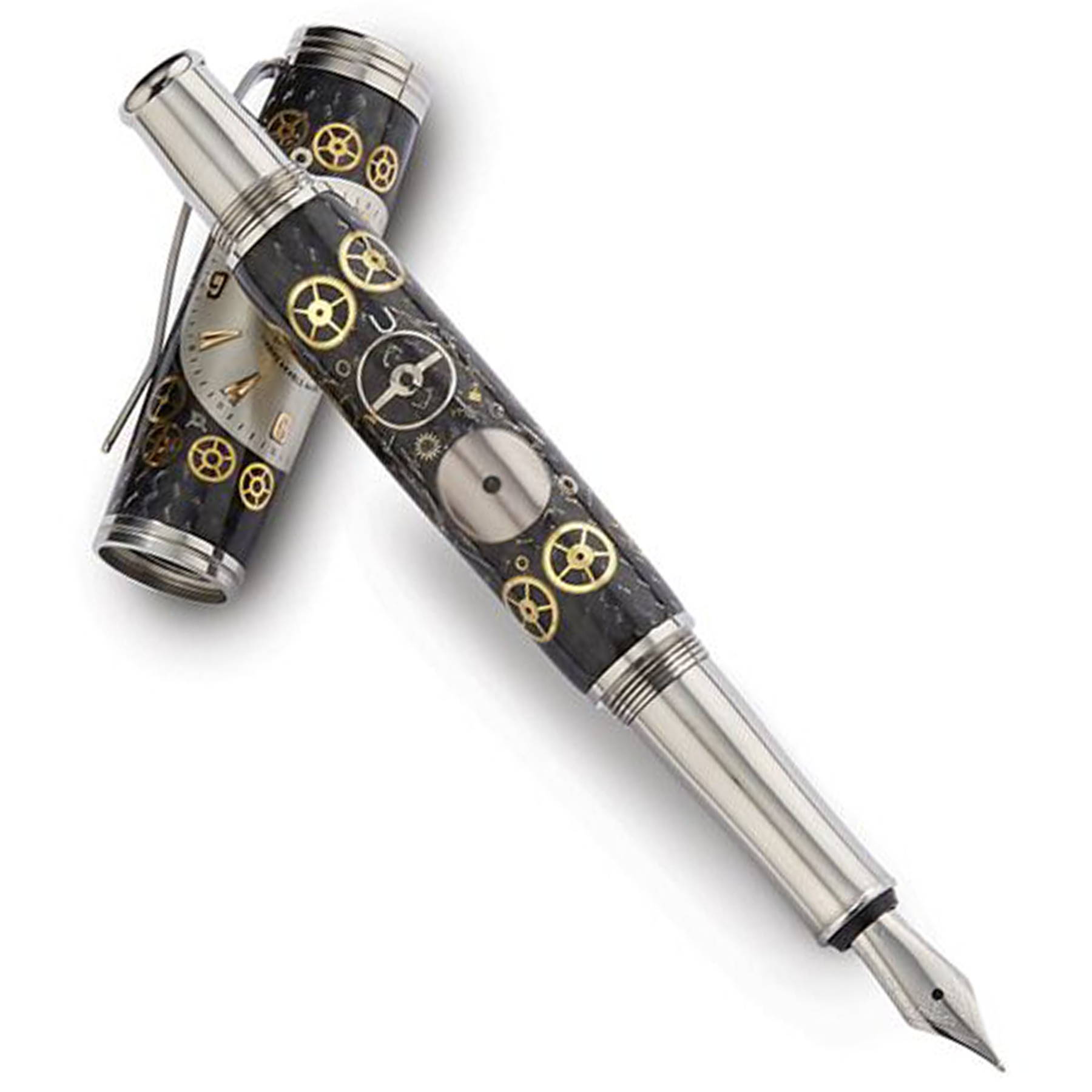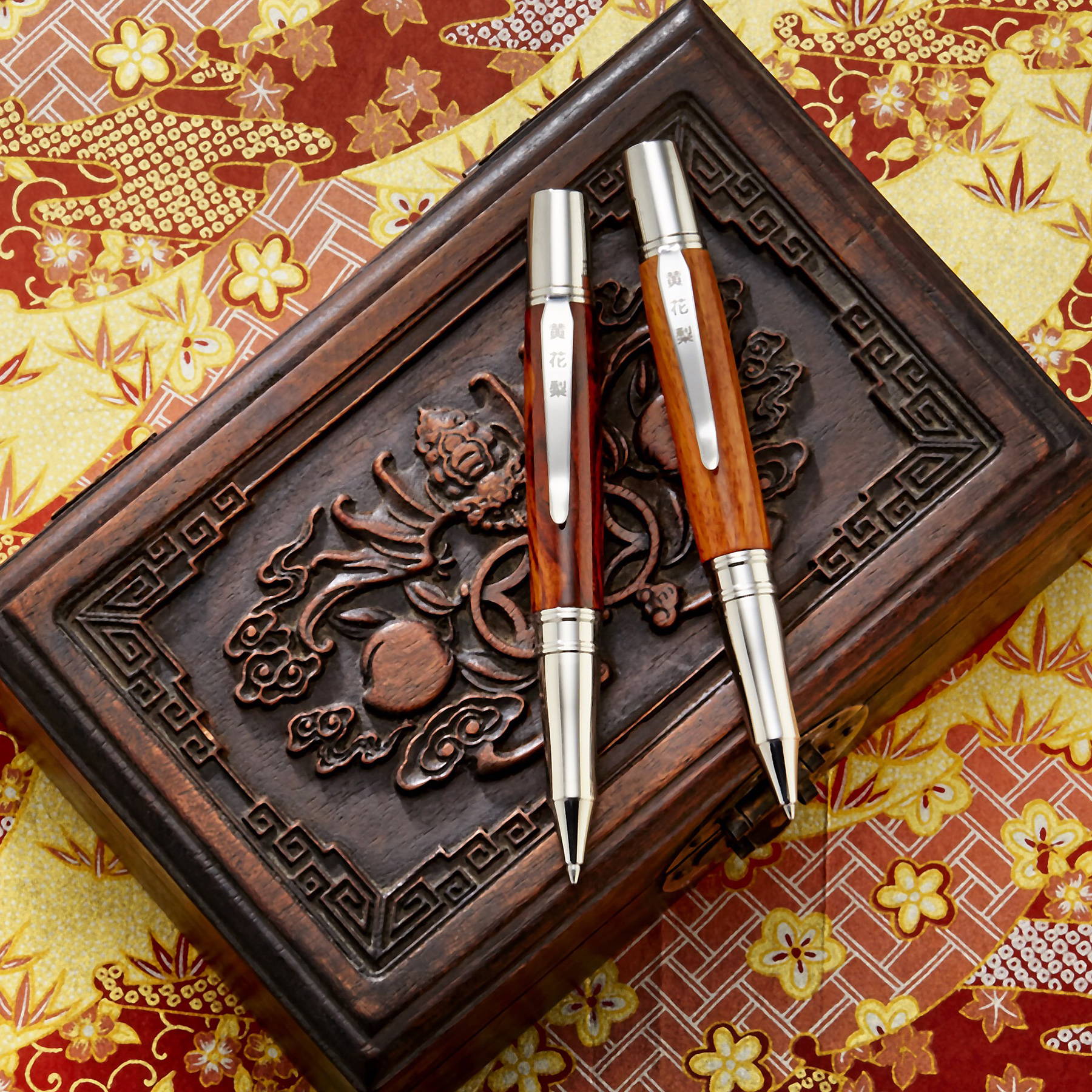 As our products came to popularity around the Maryland area, we had the distinguished opportunity to partner with local D.C. landmark and fountain pen destination, Fahrney's Pens. Since 1929 Fahrney's has been fine pen retailer, but did not have any American made brand offerings--we changed that with two series of pens. The first was Fahrney's exlusive 'Watchworks' pens that presented hand-bent watch parts floating above carbon fiber, encased in a glassy resin. The second series featured Huanghuali, a Chinese hardwood, harvested to extinction during the Qing Dynasty (1644-1912). These two series were unlike anything seen in the pen world before.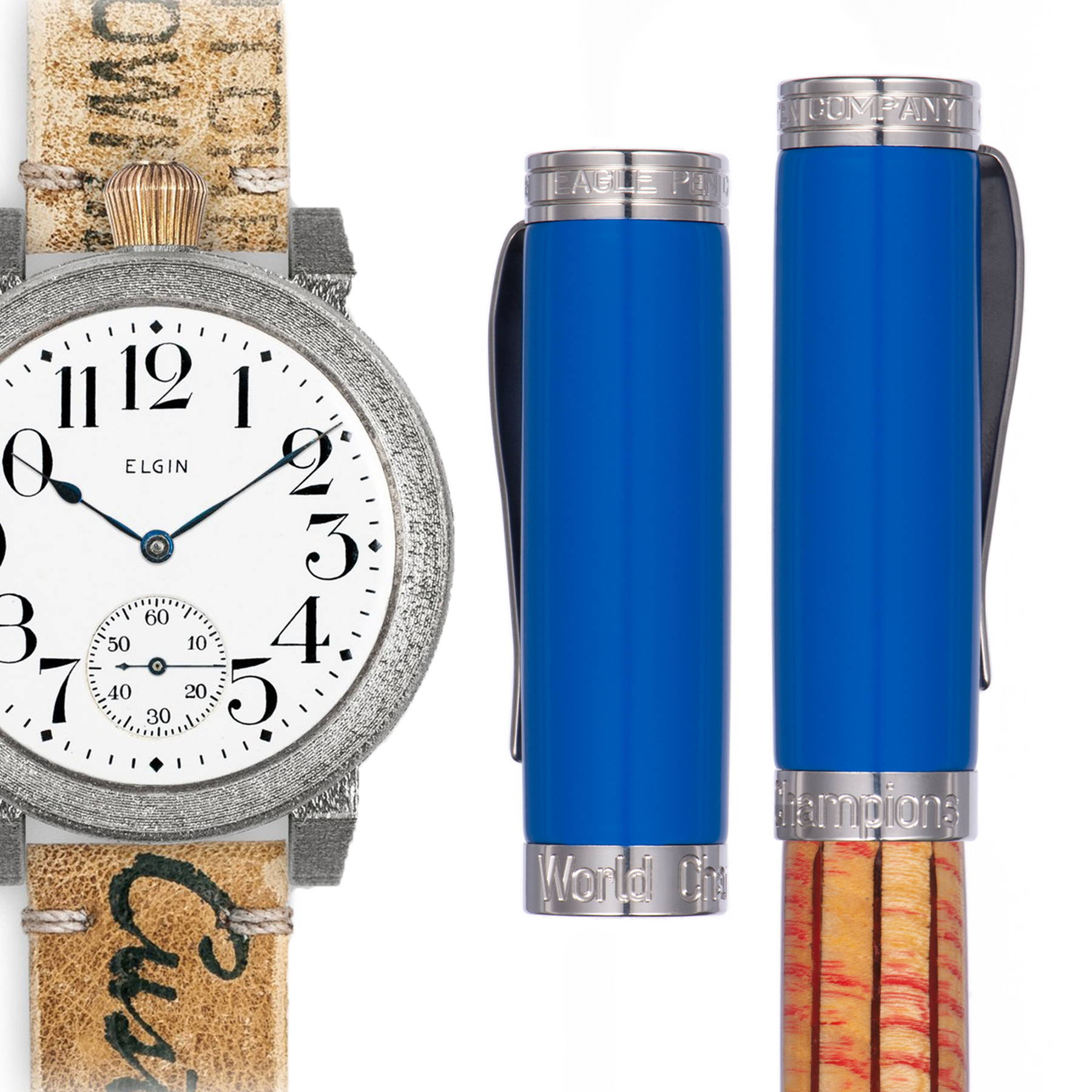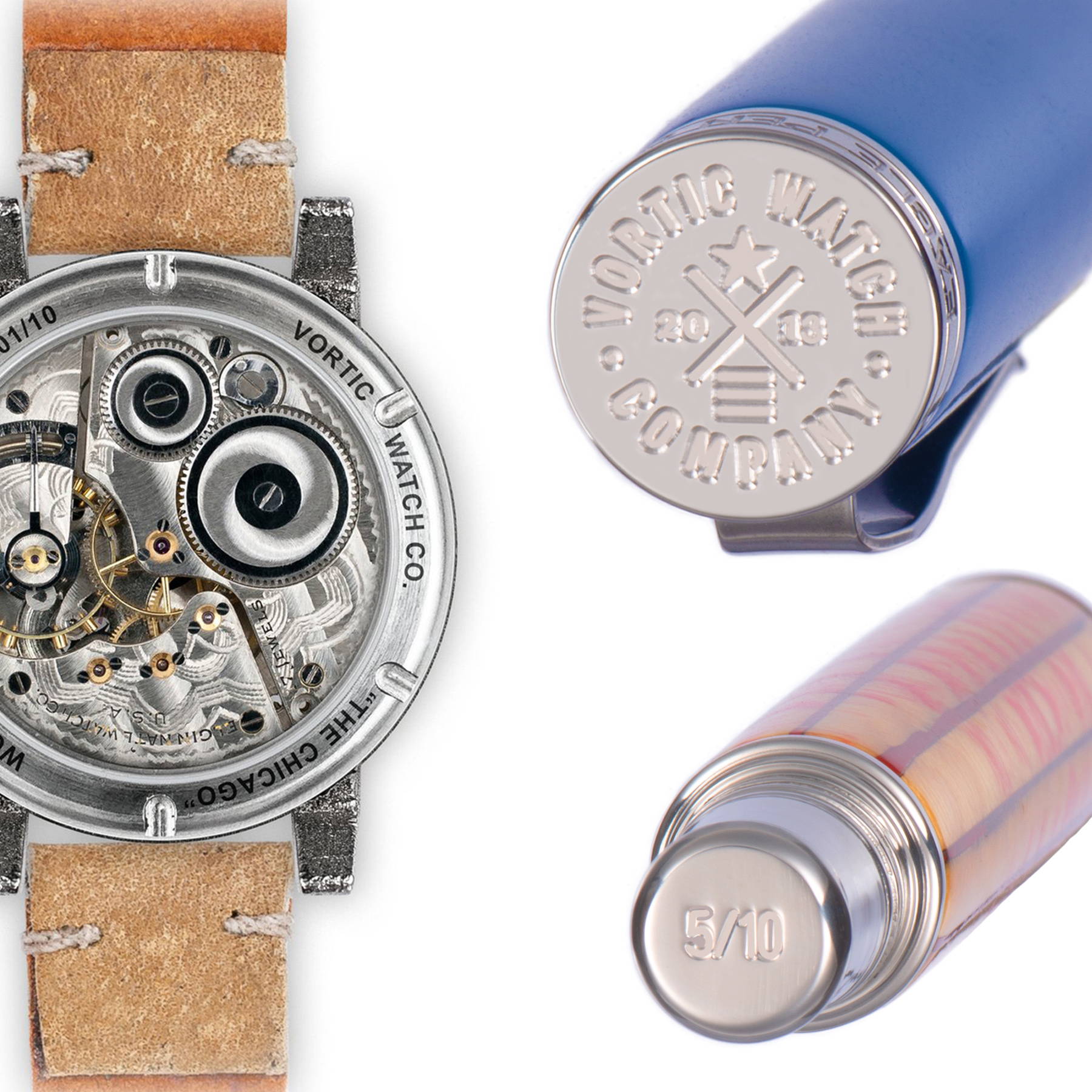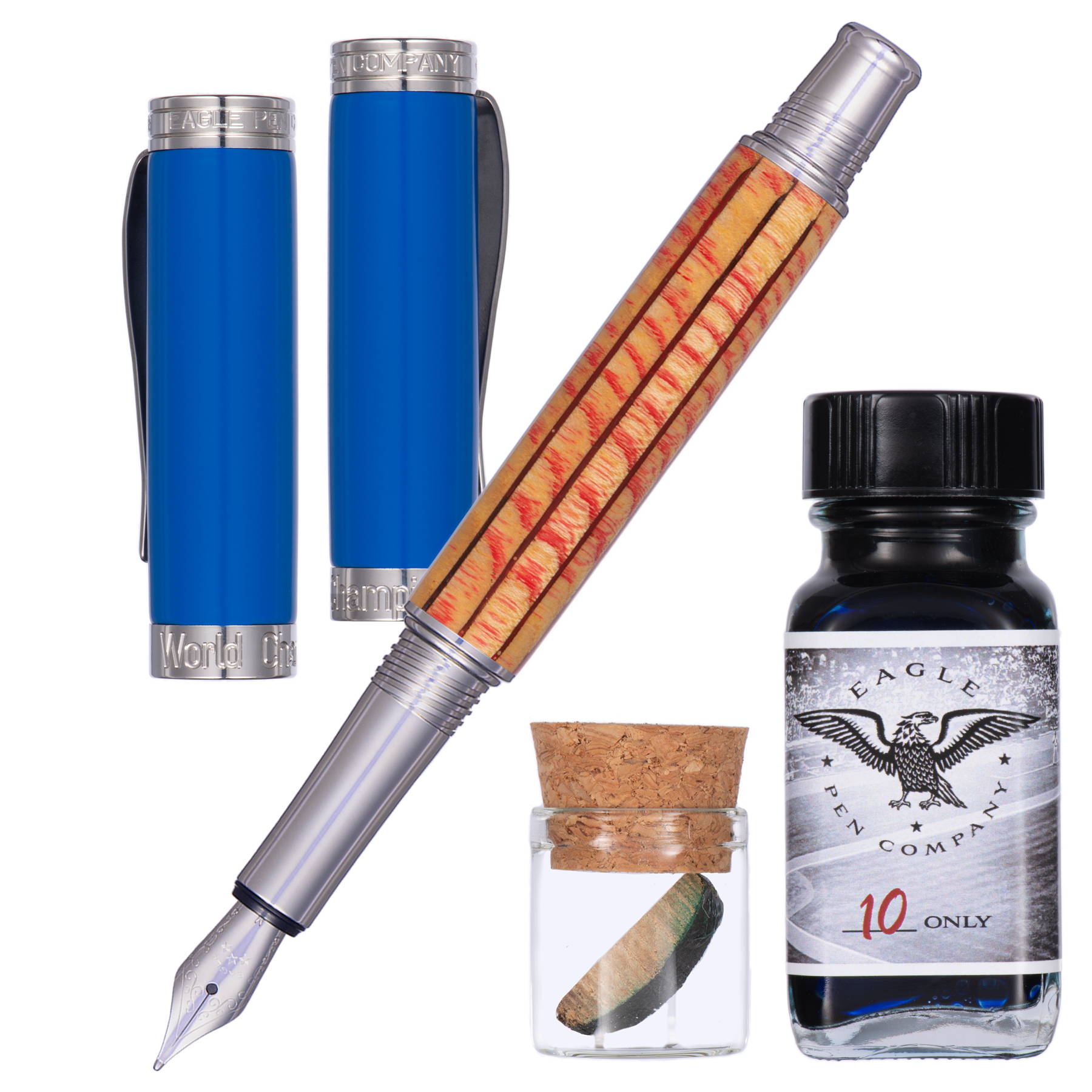 Vortic Watch Co. is one of the most popular, independent watch brands of the last decade. Much like us, Vortic Watch Co. are lovers of history and dedicated to the American made; refurbishing vintage pocket watch movements and setting them in new cases. To celebrate the 2016 Cubs World Series victory, we partnered with Vortic to create commemorative pen and watch sets. In customary historical style, we procured an original 1914 Wrigley Field wooden seat to use in the creation of the pen bodies. This brought an incredible amount of Cubs heritage and value to the sets.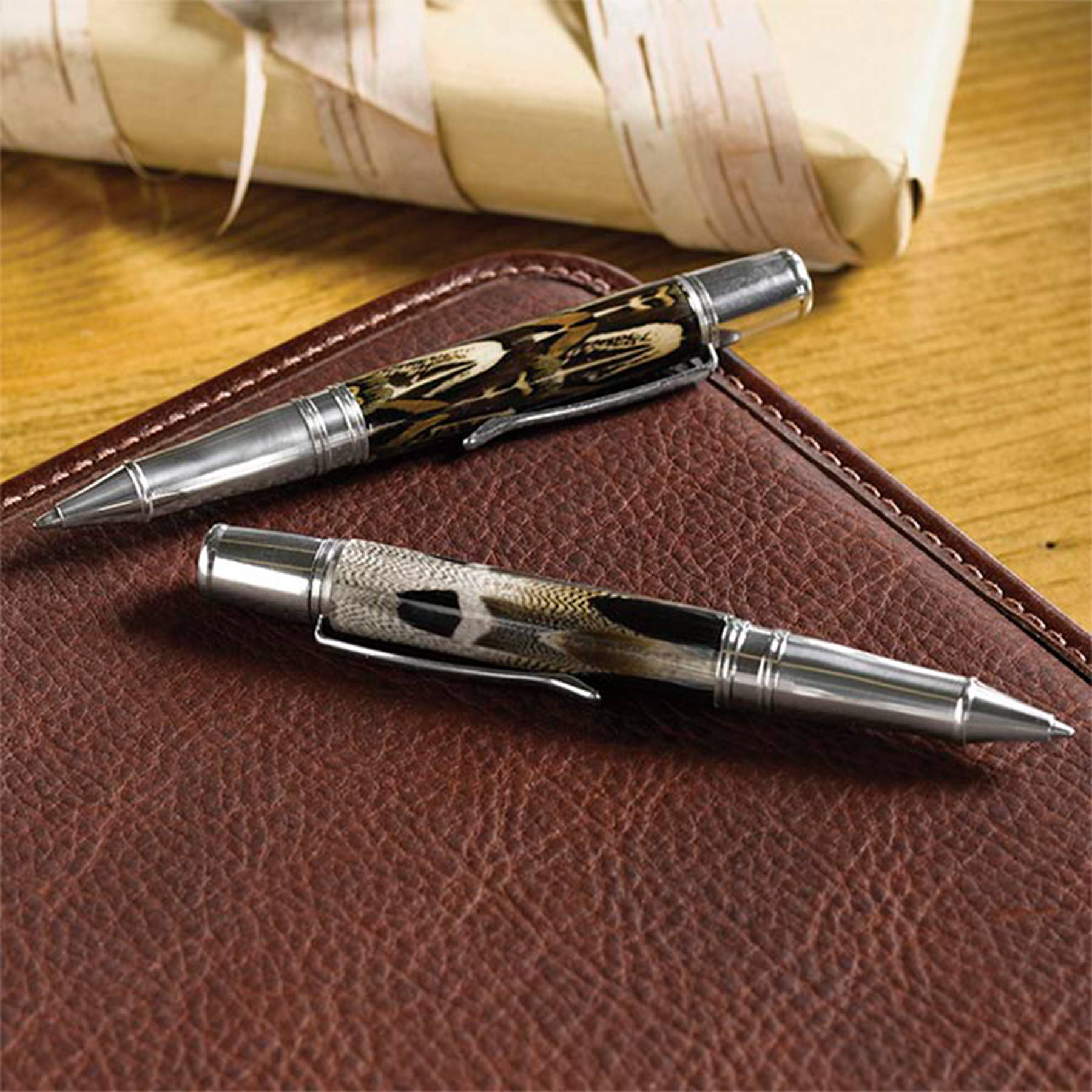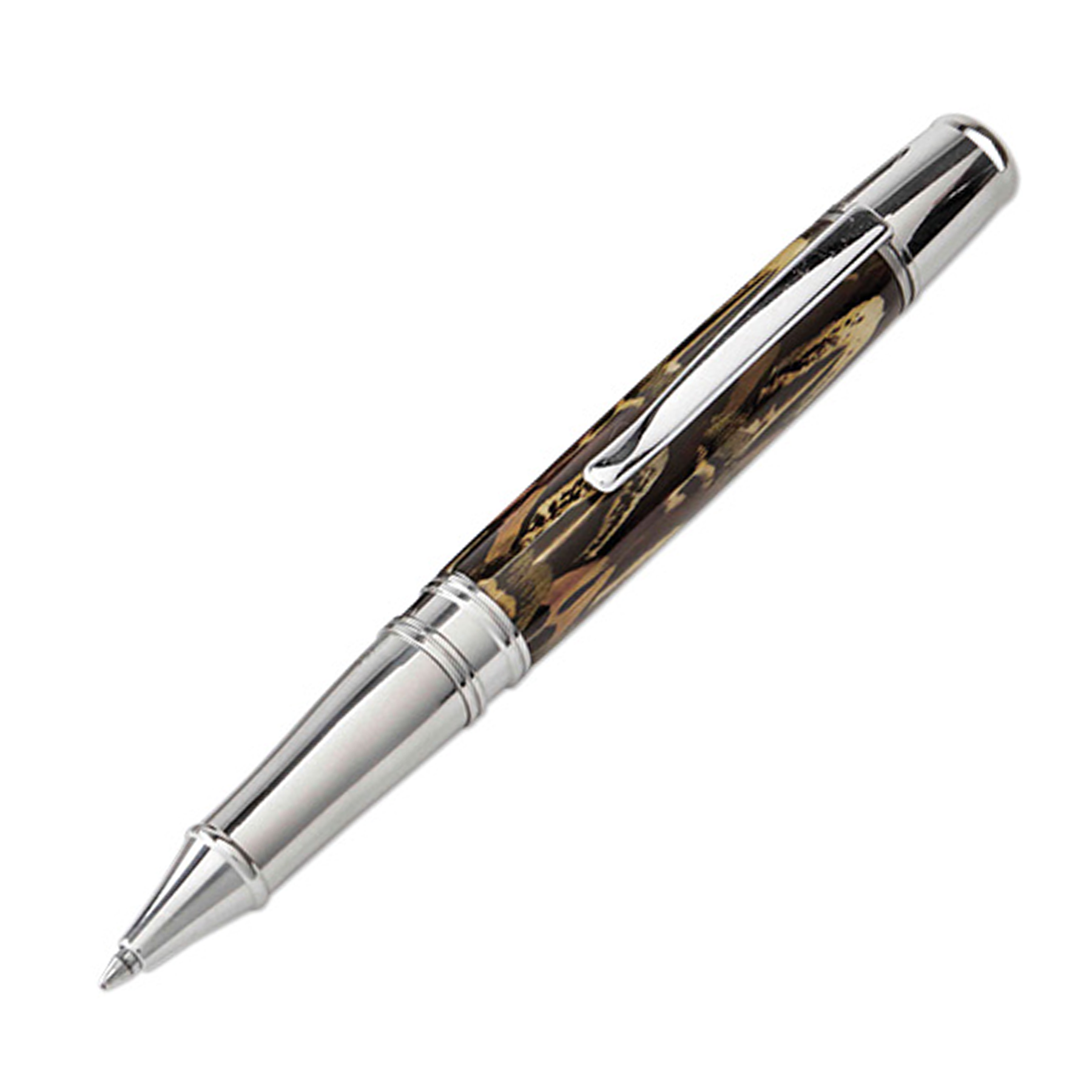 Serving the fishing, hunting, and sportsmen community since 1856, Orvis is America's oldest mail order retailer. Due to our shared American-made values, we partnered to create a holiday gift pen that would bring the wingshooter and outdoorsman feel to customers' hands. Enter the Orvis exclusive pens, Ring-Neck Pheasant edition to the left and Wood Duck edition to the right. Enlisting the help of experienced fly tyers, we were able to encase these gorgeous feathers in a protective, glassy resin, keeping their natural beauty safe for generations to come.
Truly original, honestly American
the finest corporate gifts, exclusive retail, and private label opportunities
Get in touch, let us impress you